Henkilöstö
·
Vantaa Länsi, Kouvola
HRD Manager, Vantaa / Kouvola
Lumon is a Finnish family company founded in 1978 focused on the sales, manufacture and installation of balcony facade and terrace products. We help our customers create more room for life. Today, Lumon is an international company that customers rely on. Our products are manufactured in our own production facilities in Kouvola, Kempele, Malaga in Spain and Ontario in Canada. www.lumon.fi
As we are continuing our international growth, we are looking for an experienced
HRD Manager 
to join us in our Group HR team.
In your role, you will support our global organization in HRD topics, especially on learning and development. Your goal is to help employees gain knowledge, learn new concepts, and improve existing abilities by creating new practices, developing processes, and training the organization. You will have a key role in our growth by improving the competence of our personnel by establishing an atmosphere that encourages continuous learning. Your responsibility area covers our Group level human resources development processes, onboarding and training programs.
In this position, you will report to Lumon Group CFO. You will be part of Lumon Group´s fantastic and cooperative global HR team to get support for your role and also to be part of other multiple HR development projects. Your home office could be located either in Vantaa or Kouvola, and we wish you have the possibility to travel regularly domestically, and also to other Lumon countries. 
To succeed in this position, we expect you to have:
B.Sc / M.Sc. in education, psychology, HR or equivalent
strong, at least 5 years of work experience in HR in a similar type of role, having practical and strategical understanding and experience in HRD and people processes, preferably in an international company
target-oriented, energetic, and proactive personality with the capability to manage projects and complete tasks
excellent communication and presentation skills. Fluent in written and spoken Finnish and English. 
readiness to travel both domestically and internationally
development-oriented and easy-to-approach personality, and a great colleague, who is nice to work with.
As a strongly growing, solvent company and market leader, we guarantee excellent conditions for your work; we have first-class products and our entire expert organization to support you and provide a strong foundation for your work. You will become part of a professional, warm-hearted, and easy-going company culture. In addition to working internationally, you will have an inspiring and interesting work environment at our group functions.
Are you interested? Join our team by applying before the 4th of June 2023 and we will contact you as soon as possible.
For additional information, please contact Lumon Group CFO Hanna van Enk, 050 393 4011. Best reached 26th May at 9-11 or 29th May at 15-17

#wearelumon #onelumon #learningtogether
Why Lumon?
We work according to our values – At Lumon, we stay true to our values in the work in which we do. In the eyes of the customer and the employer, being the best and the most desired is no easy task, but one we are willing to take on together.
We help you to grow personally and professionally – We believe that everyone has something to learn from one another. We support each other on a journey of growth, because life is all about learning. We understand that mistakes happen, and that together is the way to resolve them.
We listen to our employees - Growth and development are dependent on feedback. We listen to what our employees have to say and collectively work together to build a better future, measuring the satisfaction of our employees three times a year
Lumon story
Our story began in a chicken coop in 1978. Our first balcony glazing was installed in 1990, and in fact, is still in use today. We believe that the best stories do not always require a prestigious beginning, but even humble beginnings can be the start of building a great success story. As you might imagine, that story cannot be created without people. Today, Lumon is known as an international professional in balcony facades and terrace glazing, where the belief of achieving things together on the basis of company values is strong. We take care of the entire supply chain from production to sales to installation, without forgetting our various support functions. Keeping our promises to the customer is of utmost importance to us, and we stay near even after the installation is complete. Lumon's employees treasure the supportive and exciting working environment they get to be a part of, where development never stops. We also understand that mistakes are a part of development, and together is the best way to resolve them. There are over 1400 of us here at Lumon, and we believe that the best is achieved by learning together - exactly what has taken us from the chicken coop to where we are today
Osasto

Henkilöstö

Sijainnit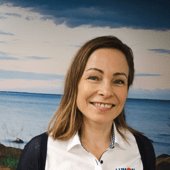 Yhteyshenkilö
Saara Hirsto
Talent Acquisition Manager – Henkilöstö
Paras saavutetaan yhdessä oppimalla
Se mikä tekee meistä ainutlaatuisen, on tapamme huomioida asiakkaidemme tarpeet ja kohdata heidät ihmisinä. Haluamme toimia ammattilaisina, jotka ovat sitoutuneita, työskentelevät yhdessä ja pitävät lupauksensa ensimmäisestä kohtaamisesta aina valmiisiin lasituksiin ja huoltoon asti. Kulttuurimme ytimessä ovat ihmiset, jotka haluavat toiminnallaan pyrkiä visiomme toteutumiseen. Haluamme olla aina paras ja halutuin valinta asiakkaillemme. Arvostamme ihmisiä, jotka ovat innostuneita, joilla on paljon energiaa ja jotka nauttivat nopeasta tahdista - kasvammehan jatkuvasti ja haluamme viedä toimintamme seuraavalle tasolle. Parhaana ei pysy, jos pysähtyy.
Lumon Suomi yrityksenä
Lumon on parvekejulkisivu- ja terassituotteiden myyntiin, valmistukseen ja asennukseen keskittynyt suomalainen perheyritys. Lumon on kansainvälisesti tunnettu yritys, johon asiakkaat luottavat.

Henkilöstö
·
Vantaa Länsi, Kouvola
HRD Manager, Vantaa / Kouvola
Hakemuslomakkeen lataaminen